Paver Driveway Lacey NJ 08731

Rotella Landscaping installed a new paver driveway for homeowners in Lacey Township 08731. The old blacktop driveway had been in place for over 30 years. The driveway surface had large cracks and also low spots in the usual tire locations where cars were parked each night. There were a few large tree roots under the old driveway that contributed to the cracking and buckling.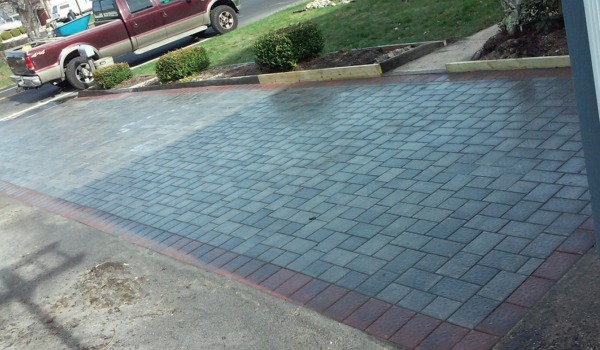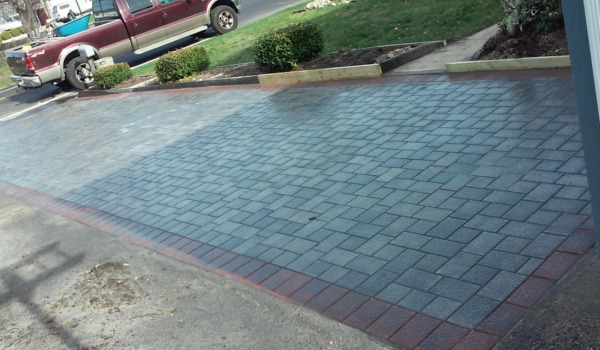 The old blacktop driveway had to be removed and the entire area was then excavated by Rotella Landscaping to about 16 inches in depth. Using a small frontend loader for easy access and maneuverability, the old driveway removal and excavation was done in no time. The old driveway was 12 feet wide by 48 feet long. The new paver driveway replaced the old driveway in size.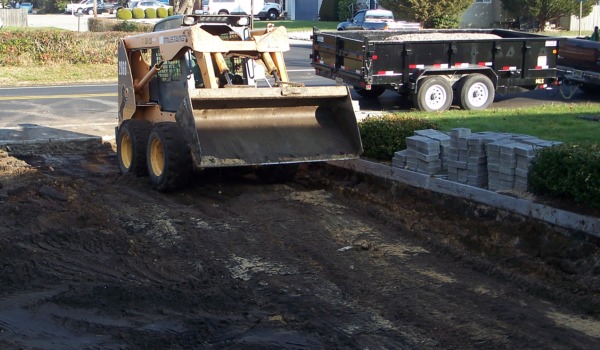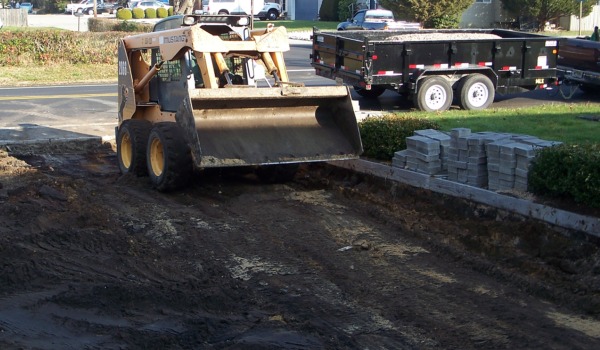 * Lacey Paving Contractor 08731
* Paver Installation Ocean County NJ
* Forked River Driveway Pavers
* Lanoka Harbor Paver Installation
Once the excavation was completed a geotextile fabric was spread over the excavated area and turned up at the edges. This is another level of protection against the base layer of crushed concrete sinking into the soil and ultimately a sagging driveway. The base material of crushed concrete was brought in, spread evenly and mechanically compacted according to the manufactures installation instructions. The fill material was sloped away from the house to provide drainage for the finished driveway. The next step is the to spread and level the masons sand. The masons sand is the base layer for the finished paver installation.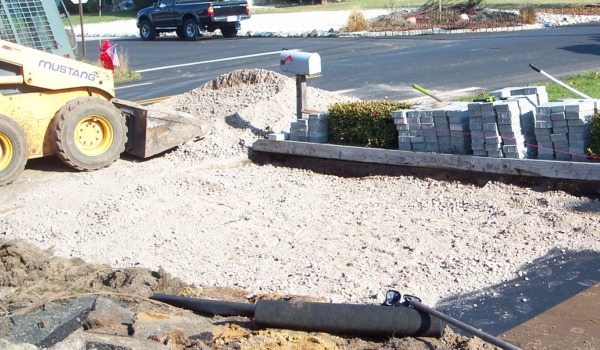 The pavers are laid out according to pattern and color scheme selected by the Lacey Township homeowners. Dusty rose is used as the border for the entire driveway and chilton grey for the balance. The pavers and all accessories were purchased from Clayton Block in Waretown NJ 08758.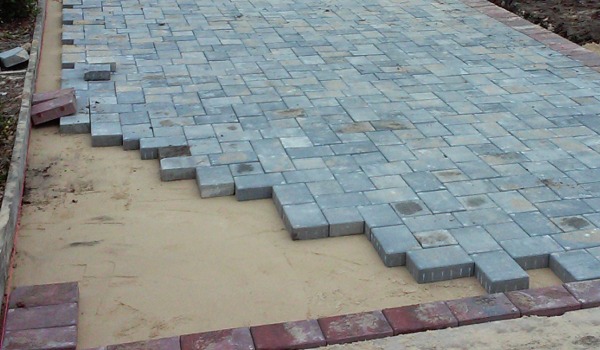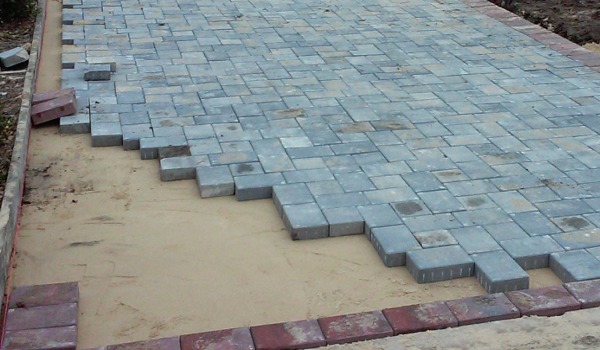 Once the paver were laid and tamped down, the paver seams were filled with polymeric sand manufactured specifically for this purpose. Polymeric sand is a granular sand material used between the joints in brick paver patios, walkways and driveways. It's primary function is to improve the interlock, stability and durability of a paver surface area.
Polymeric jointing sand hardens to fill joints between pavers so it helps prevents weed growth and insect mounds. It also adheres sand in place as it bonds to the pavers so it will not wash out.
* Paver Driverway Lacey NJ 08731
* Paver Walkway Lanoka Harbor NJ
* Paver Patio Forked River
Brick Paver Driveway Lanoka Harbor 08734
Garden State Paver Driveway Lacey Twp NJ 08734
The Trail Collection of Paving Stones
Chilton Grey Pavers
Dusty Rose Paver Border